A téli hideg, száraz levegő rengeteg kellemetlenséget okoz nem csupán nekünk, de a babáknak is. Ebben az időszakban sokkal könnyebben kiszárad a bőrük, sőt, az igazán pici gyermekeknél évszakhoz köthető ekcéma is előfordulhat.
Cold and dry winter air causes much discomfort for babies as well. They are more likely to develop dry skin, and the littlest ones can even suffer from seasonal eczema.
Néhány tipp, amellyel segíthetjük a bababőr puhaságának megőrzését:
Olajok – ebben az időszakban fokozattan figyeljünk arra, hogy olyan bőrápoló termékeket használjunk – fürdéshez és krémezéshez is – amelyek zsíros, olajos összetevőkből állnak
Folyadék – nem csupán nyáron, de ebben az időszakban is rendkívül fontos a megfelelő mennyiségű folyadékbevitel, hiszen ez belülről ápolja a bőrt.
Vitaminok – télen mindig nehezebb dolgunk van a vitaminokkal, és könnyebben nyúlunk a mesterséges vitaminpótlók felé, próbáljuk ezekből a lehető legtöbb természetese anyagot bejuttatni a baba szervezetébe.
Párásítás – a fűtés általában még szárazabbá teszi a szoba levegőjét, ami fokozza a bőrszárazságot is, így ne feledkezzünk meg a párásításról.
Here are a few tips for keeping baby skin hydrated:
Oils – it helps to pay closer attention to using skincare products (for both bathing and hydration) that are rich in fat and oils.
Dehydration – drinking enough fluids is very important in the cold season as well. It helps hydrate your skin from the inside.
Vitamins – it is always more difficult to ensure adequate vitamin intake during winter. Instead of artificial supplements, try to find as much natural source as possible.
Humidifying – heating causes even dryer indoor air, so don't forget to humidify.
Összegyűjtöttem a kedvenc bőrápoló termékeimet, amelyekkel óvhatjuk, védhetjük a száraz, kipirosodásra hajlamos bőrt.
Here is a selection of my favorite skincare products that help protect and soothe dry, redness-prone skin:
Bioderma ABC Derm Ato+ Hidratáló balzsam
Bioderma ABC Derm Ato + Hydrating Baume
Parabénmentes tápláló, védő hidratáló balzsam csecsemők és kisgyermekek számára súlyos bőrszárazság, atópia esetén. Nyugtat, pótolja a hiányzó lipideket, és hosszantartó védelmet biztosít.
A paraben-free nourishing, emollient, hydrating balm for babies and toddlers that prevents severe and atopic skin dryness. It soothes, restores the lacking lipids, and provides lasting protection.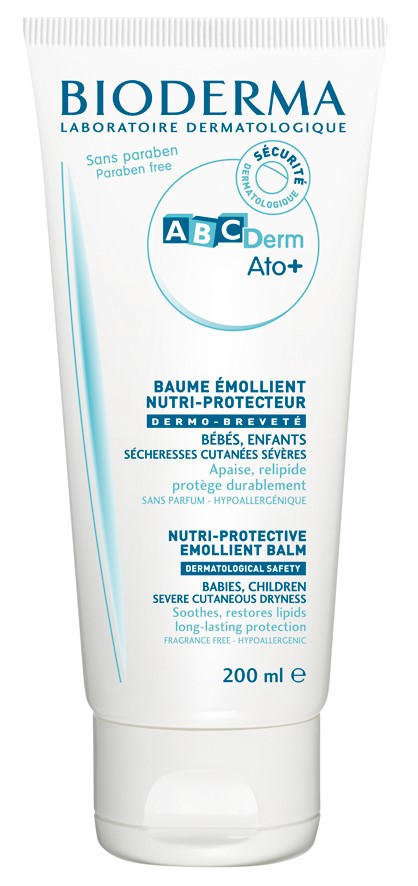 Babé Urea Body Lotion
Kifejezetten a nagyon száraz bőrre kifejlesztett testápoló. Helyreállítja a bőr hidratáltságát és megszünteti a bőrszárazságot. Gyorsan csillapítja a viszketést, hámlást, irritációt és bőrfeszülést, így ekcéma esetén is használható.
A body lotion developed specifically for very dry skin. Restores the skin's hydration level and effectively combats dryness.

Eucerin® AtopiControl 12% Omega zsírsavas testápoló
Omega zsírsavakkal és licochalcone A-val segít enyhíti az atópiás bőrprobléma okozta kellemetlenségeket. Rendszeres használatával a viszketés és a feszülő érzet csökken, a bőr puhává és érezhetően simábbá válik. Klinikai és bőrgyógyászati tanulmányok igazolják, hogy az Eucerin® AtopiControl 12% Omega zsírsavas testápoló felnőttek, gyerekek és 3 hónaposnál idősebb csecsemők számára egyaránt alkalmas az atópiás bőr ápolására.
A body lotion with Omega-6-fatty acids and Licochalcone A for atopic skin. Regular use relieves itchy, tight skin, and skin feels soft and noticeably smoothed. Clinical and dermatological studies prove that Eucerin® AtopiControl 12%  body lotion is suitable for atopic skin in adults, children and babies from 3 months old.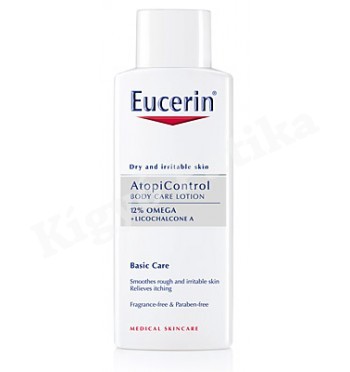 Avéne Trixére Selectiose Testápoló
Hidratáló, bőrápoló balzsam a nagyon száraz, atópiás és érzékeny bőr kezelésére. Nem irritáló, hatóanyagokban gazdag puhító kezelés, melyet kifejezetten a száraz bőr ápolására fejlesztettek ki, kisbabák, gyermekek és felnőttek részére egyaránt. Egyaránt használható a babák arcára és testére.
Emollient cream specially formulated for very dry, atopic and sensitive skin. A non-irritating softening treatment that is rich in active substances. It is recommended for babies, children and adults alike and is suitable for use on very dry areas of both face and body.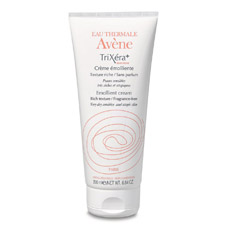 Angel Baby® Testápoló
Az Angel Baby® Testápolót különleges gonddal fejlesztették ki, hogy a lehető legjobb védelmet nyújtsa a baba bőrének. Organikus összetevőkből áll, természetesen káros anyagokat, tartósítószert, mesterséges szín- és illatanyagot nem tartalmaz. Teljesen tiszta összetevőivel ideális az érzékeny, finom bőr ápolására és védelmére. Organikus roiboost tartalmaz, amely nyugtatja az ekcémákat, bőrirritációt, pelenkakiütést.
Angel Baby® Lotion was formulated with extra care to offer the best possible protection for baby skin. This gentle product is organic and is naturally free of harmful substances, preservatives, artificial coloring and perfume. Its pure ingredients make it the ideal product to moisturize and protect sensitive, delicate skin. With organic Rooibos that is soothing to dry skin, eczema, diaper and skin rash.